As the world turns
Kirst
December 15, 2015 11:30 am • JOE KIRST Mayo Clinic Health System
(0) Comments
One of the more challenging aspects of working with patients with dizziness issues is trying to gain an understanding of what they are experiencing. "What do you feel when you have a dizzy spell?'' This question often is met with a reply, such as, "Mmm…sometimes, I spin, but sometimes I don't. I just feel 'off.'" Let's face it, whether you feel a spinning sensation, a sense of imbalance, near fainting, a strange sensation within your head or a combination of any or all of these symptoms, it's hard to put it into words.
It wasn't until I recently experienced dizziness myself that I really appreciated this tall order. My experience began while bow hunting with a few of my compadres in Buffalo County. Awakening early in the morning getting ready for the trek up the mountain to the ridgetop, I grabbed my water bottle to take a drink. As I tipped my head back to take a swig, I experienced an immediate sense of spinning and imbalance. I didn't fall, but I needed to take a few steps to keep on my feet. My eyes felt like they were being pulled off to the side, and it was hard to focus. I felt weird. My head just didn't feel right, like it was being pulled to my left. Yuck!
Knowing what I know about dizziness, I immediately thought it was loose crystals in one of my inner ears. A quick maneuver called Epley, also called the canalith repositioning procedure, actually made me feel mostly back to normal, and I made it from the hill to my stand.
The Epley maneuver can be used by anyone to treat benign paroxysmal positional vertigo (BPPV), which causes dizziness when you move your head. The procedure consists of head maneuvers that move particles or crystals in your inner ear, which cause dizziness, to a part of your ear where they don't.
Unfortunately, the next morning, the same thing happened when I headed outside and happened to tip my head back to look at the incredible display of morning stars. This time though, the dizziness and whirling were more intense. I immediately felt hot, sweaty and a bit nauseated. I never did make it out hunting that morning. Since then, I have had a few bouts of dizziness — all head-movement provoked. I suspect the loose pieces of crystal aren't yet reabsorbed, and thus, the symptoms sporadically appear.
All through this experience, I have thought of my patients and the questions I ask of them to describe their symptoms. I realize how difficult it is to describe what one is feeling when experiencing a bout of dizziness. Over time, as I have diagnosed, treated and counseled those with dizziness issues, I have gained a respect for the difficult task of trying to describe symptoms. I trust it will make me even more attuned to this tough task, and perhaps my experience will help me help patients describe their symptoms so an accurate diagnosis and treatment plan can be made.
For more information on ear, nose and throat issues or to schedule an appointment, please go to mayoclinichealthsystem.org.
Copyright 2016 Chippewa Herald. All rights reserved. This material may not be published, broadcast, rewritten or redistributed.
View (0) Comments
Follow The Chippewa Herald
Etrily's Story
Have you ever had a doctor tell you that there was nothing wrong with you, that your vestibular symptoms are all in your head, and that you should just get out of bed and stop pretending to be sick?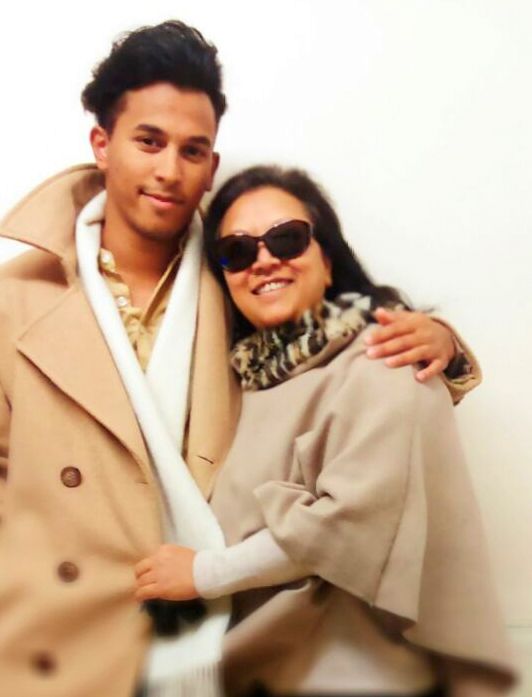 That's what happened to Etrily L. from Oxfordshire, England. For over ten years doctors dismissed her vertigo, imbalance, nausea, headaches, and brain fog as psychological symptoms. They even tried to get her children taken away from her.
"I didn't have the physical or mental strength to fight," says Etrily, whose voice quivered when describing her vestibular journey. And friend, I have to tell you, I couldn't help but get choked up listening to the terrible trauma Etrily has endured.
That's why I'm passionate about VEDA's mission to inform, support, and advocate for the vestibular community, and, friend, I know that you are too! Together, we can ensure that patients like Etrily receive the care and validation they deserve.
Etrily once had a successful career as a holistic therapist. She described herself as a workaholic, and says she loved helping people find health and happiness through changes in their lifestyle.
Etrily operated her business out of a five-star hotel. In 2004, while at work, she went to check on supplies in the stockroom.
Without knowing what happened, she awoke hours later in the hospital. Hotel staff said that a heavy metal ceiling tile had fallen on her head, causing a concussion. She couldn't talk or feel anything from the neck down. "I was scared and confused," says Etrily. "I didn't know what was happening."
The hospital did all the normal scans, which showed no abnormalities, so they discharged her, claiming that nothing was wrong.
But something was definitely wrong. Etrily couldn't even walk out of the hospital, so friends had to carry her. That night she passed out and was brought to the emergency room, where they again declared her "well."
In the years later, Etrily went from doctor to doctor, all while fighting to retain custody of her children. It wasn't until she found neurologist Peter Harvey in 2009 that she was diagnosed with a vestibular disorder.
She became so ill that she couldn't work. She finally obtained permanent disability, but it wasn't easy. The medical advisor on her case reported that she was well-dressed and acted normal, therefore there was nothing wrong with her. Finally, she got a judge who understood vestibular disorders and granted her disability claim.
Then Etrily found VEDA. "VEDA gave me many tools and introduced me to people who are in the same situation," says Etrily. "Others don't understand that the days you're down you can't even brush your teeth, let alone take a shower."
I am sure this is a sentiment which rings true to so many VEDA members. And that is why the heart of VEDA's mission is supporting patients like Etrily, who are struggling and have nowhere else to turn.
Thanks to generous donors like you, VEDA is able to provide information to help vestibular patients like Etrily understand what they are going through, tools so they can cope, and a support network so they never have to feel alone.
Today, Etrily is a VEDA Ambassador, sharing her story to help raise awareness about vestibular disorders. "It seems unreal that a whole decade has passed by and I'm finally out of bed!" she exclaims.
I'm sure you can relate to Etrily's story, and I hope that you, too, have found comfort and help through VEDA's Community of Support.
You should be proud of what we have accomplished together! With your help, VEDA continues to expand our educational resources while also making great strides toward reducing diagnosis times through our advocacy efforts. Just this week our patient registry exceeded 500 participants, and medical advisors are analyzing the data so that it can be used to increase funding for vestibular research.
VEDA is succeeding in its advocacy work, resulting in greater knowledge about vestibular disorders and the impact they can have on patients.
We need your support now more than ever to build on this momentum.
Please, would you donate $25, $50 or $100 today so that vestibular patients around the world don't have to suffer alone?
Your gift enables VEDA to:
Connect vestibular patients with specialized healthcare professionals
Maintain and expand a library of medically-relevant literature on a wide variety of topics related to vestibular disorders
Provide one-on-one support to vestibular patients seeking answers, and
Bring patients and healthcare specialists together to collaborate on ways to reduce the time it takes to diagnose a vestibular disorder.
Thank you for your support! You give patients like Etrily the chance to reclaim their life, and the reassurance that they are not alone.
– See more at: https://vestibular.org/Year_End_Campaign#sthash.g9CN2pHG.ejM5TGeL.dpuf,